EVAPORATIVE WATER DISPOSAL
Contaminated Waste Water
Skagen forms long-term relationships with companies requiring the disposal of highly contaminated waste water. Our systems are engineered to process water with high levels of salts, soluble metals, methanol, ammonia and organics.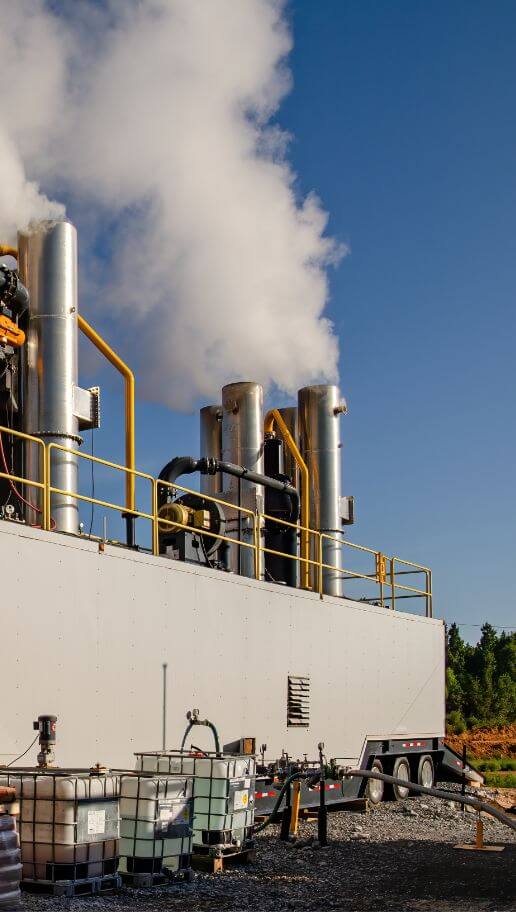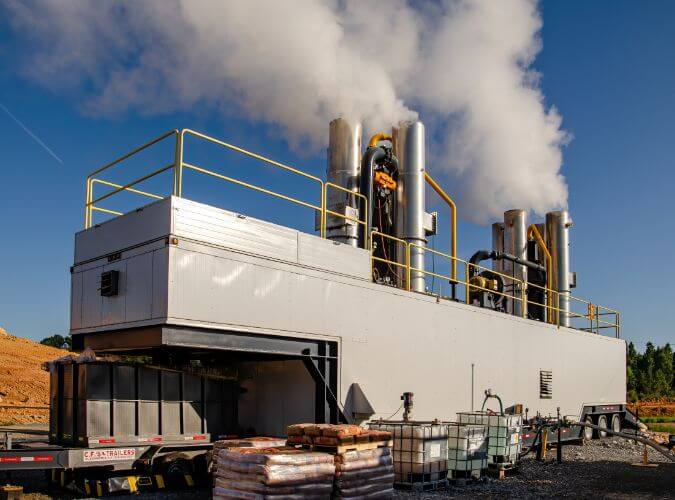 MAINTENANCE & OPERATION
Skagen differentiates itself by providing all services required for on site evaporative disposal. We operate, monitor, maintain and provide the technical support required to keep the units running effectively. The costs for these services is built into a single per barrel rate for the disposal.
SKILLED IN HIGH TDS WATER DISPOSAL
Water that is high in dissolved solids requires specialized metallurgies, pumping and separation equipment.
Skagen has developed the specialization required to designing, build, operate and maintain units for this type of service.
SECURE DISPOSAL
Switching from offsite to onsite disposal increases control and reliability of disposal. Issues of surprise capacity interruptions at disposal plants or deep well locations can be mitigated or eliminated.
RELOCATABLE EQUIPMENT
Disposal requirements at any location can change or stop with changing economies, permitting or the weather. Investing in a mobile platforms protects your investment with the flexibility to move it to the highest demand locations.
Skagen's services includes the planning and execution of these moves.
EXPERIENCED OPERATORS
Water Evaporation Services
Our services include dispatching a qualified operator to oversee your water treatment process. We provide 24/7 process oversight through a combination of on site manpower, remote night time operation and technical support.
Skagen is a team, working to make contaminated water disposal hassle free.
SAFETY IS A VALUE
Skagen is ISN registered and approved in Canada and the United States.
Protecting people and the environment is something that is built into our equipment, our systems and our culture.
MULTI-JURISDICTIONAL EXPERIENCE
Family-Owned & Operated Wastewater Disposal
Skagen has experience operating in many US and Canadian jurisdictions. Each site has presented unique water chemistries that have built the experience base we have today. Pins below represent past and present operating sites.