THE FAERING TECHNOLOGY PLATFORM
Leader of the Pack
The Fearing Technology Platform is the product of engineering fundamentals, chemistry and a large amount of site experience. The platform is the basis for our leadership position in energy efficiency, emissions performance and operability.
ENERGY EFFICIENCY & FLEXIBILITY
Our technology platform uses proprietary combustion and heat transfer systems. Skagen uses hot exhaust gas to drive the evaporation and direct absorption to transfer the heat. The overall effect is 95% thermal efficiency and a wide range of fuel flexibility.
From bio gas, with as little as 40% methane, to pure propane, the system can be adjusted to accommodate the lowest cost fuel available to the site.
ROBUST WASTE WATER DISPOSAL
The evaporation, emission control and solids removal system is built to handle a wide variety of feed water compositions. From From 85 mg/l to 200,000 mg/l of dissolved solids, high levels of suspended solids, we turn some of the most polluted waste water into clean clear water vapor.
Operating experience guides us on safe and cost effective processing of water with high NORM and barium contamination.
SUPERIOR ENVIRONMENTAL PERFORMANCE
All Skagen evaporation systems are equipped with a proprietary stripper system that removes light hydrocarbons, methanol, ammonia and H2S. Skagen is the only evaporation system on the market to effectively deals with these potential air pollutants "on board".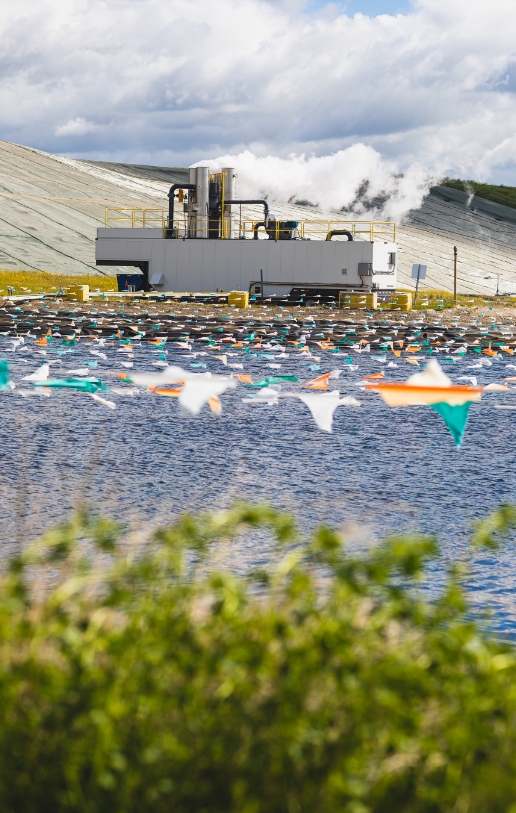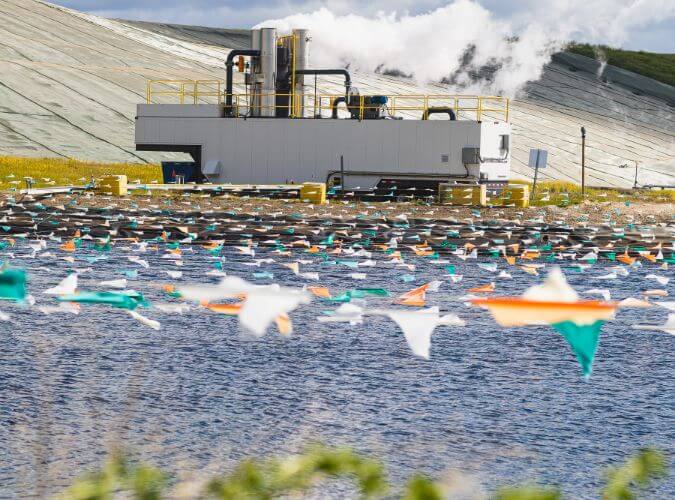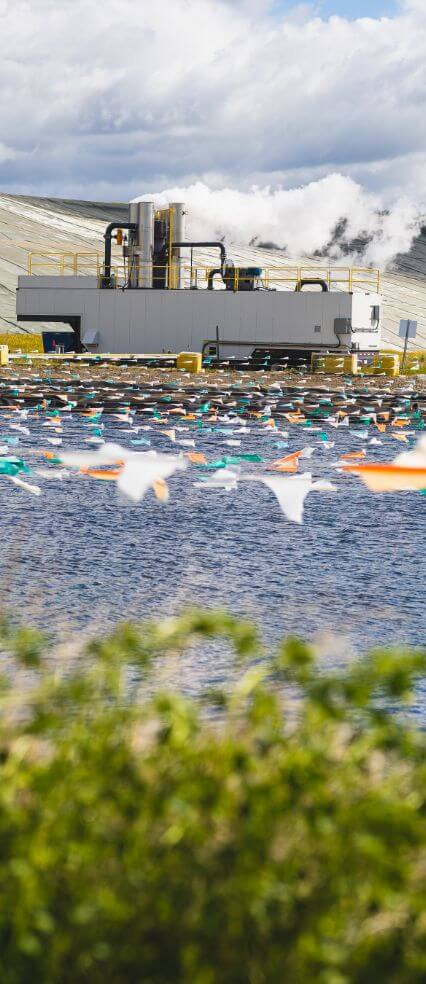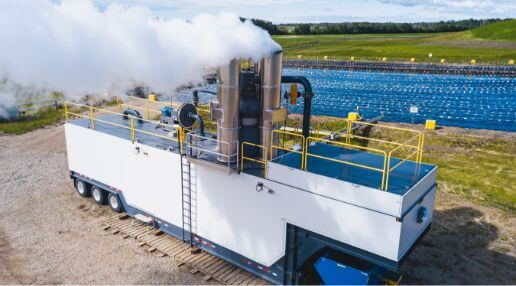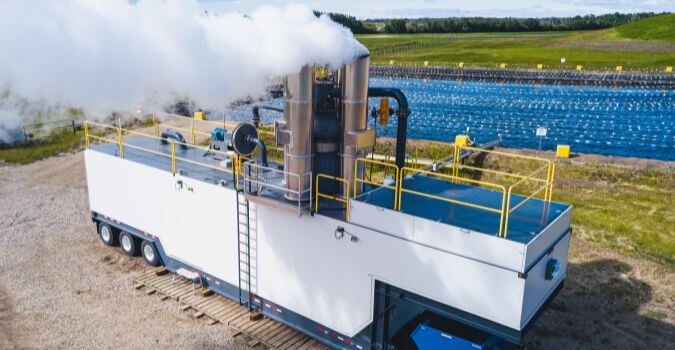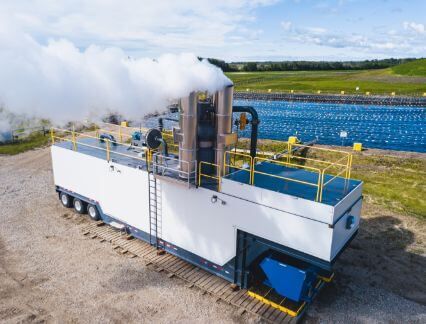 COMPLEX CONTAMINANTS
Skagen has experience dealing with complex contaminants such as radium chloride and barium salts. Each system is equipped with standard features to deal with these contaminants and most others.
The operating envelop for the Faering platform has been established through field experience with a wide variety of constituent compositions. This brings us confidence in knowing what we can do, and what we can't do.
FAERING UNITS
Built for Industrial Application
We chose the Faering name to reflect our pride in the Viking heritage. Although much larger than the predecessor they are named after, the Skagen evaporators are all powered by the same spirit and determination that propelled the Viking vessels of the day.
F700 Series
This designation is assigned to the single tank units with an evaporation capacity of 700 barrels per day. These units consume 0.47 GJ/bbl of water evaporated and 85 kW of electricity.
The standard power specification is 60 hz, 480 volt, 3 phase. Single phase voltage is available.
F1400 Series
F1400 evaporators have two evaporation tanks doubling the F700 capacity. These units evaporate at 1400 barrels per day. They consume 0.47 GJ/bbl of water evaporated and require 120 kW of electricity.
The standard power specification is 60 hz, 480 volt, 3 phase. Single phase voltage is available