Landfills
Landfill Leachate Disposal
Our industrial evaporators are deployed for landfill leachate disposal and can operate at near zero liquid discharge. Volatile Organic compound (VOC) removal is an emission control built into all of our commercial units.
BROAD COMPOSITION CAPABILITY
Every landfill leachate is different, some with trace components relevant to evaporative disposal. Skagen is experienced with these nuances and is qualified to identify problems before an application is set
Mobile Water Disposal System
Skagen Evaporators are mobile. As water disposal requirements change between sites, the evaporation capacity can be relocated to adjust.
Green Energy Evaporation
Our systems can be fueled with landfill gas with quality as low as 40% methane. Supplemental evaporation can be added by using the exhaust gas from bio gas driven generators.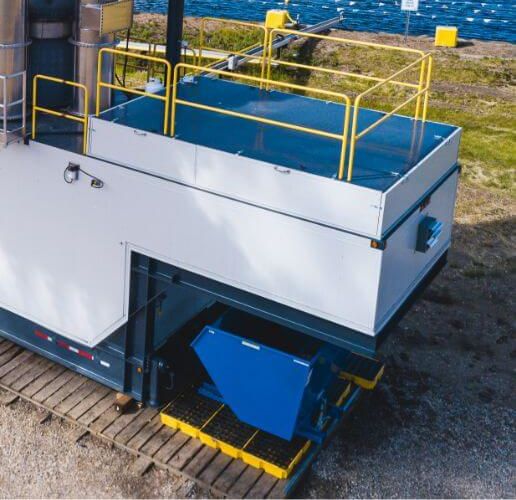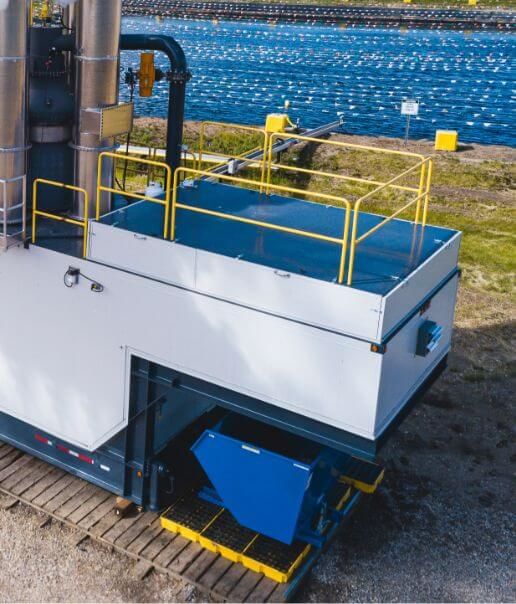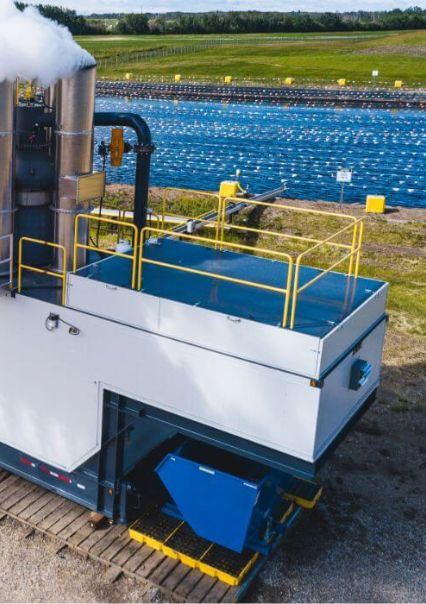 Oil & Gas
Produced Water Disposal
The Faering technology platform is trialed and proven in produced water disposal. Our system can operate in concentrator or zero liquid discharge mode, providing immediate flexibility to adjust the operation to align with changing locations and economies.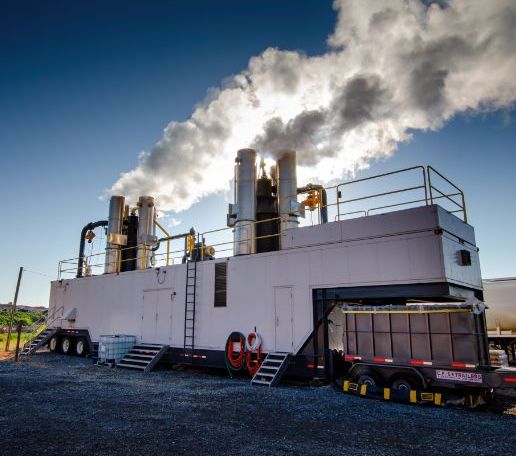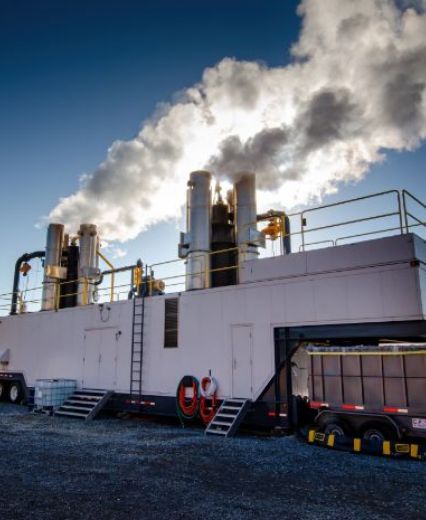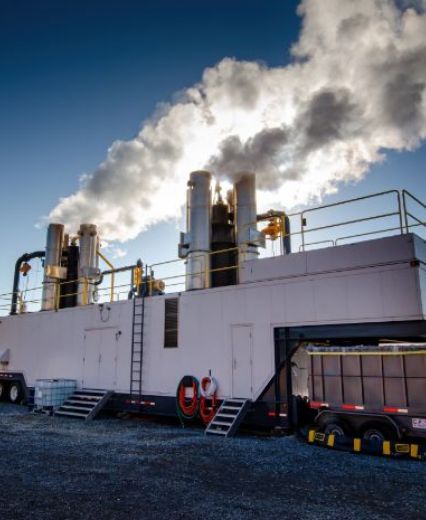 PRODUCED WATER DISPOSAL
There is a great deal of natural gas and oil production that suffers from the absence of close proximity deep wells. These resources can be unlocked or revitalized with on site evaporation.
Even locations that are sitting on top of deep wells can benefit with an evaporator operating in "concentrator mode", thereby reducing the load on the deep well and removing a disposal bottleneck.
RELOCATABLE & COST-EFFECTIVE
The Skagen evaporators are designed to be pulled onto a well pad and begin evaporating water within five days. The set up is fast, can be temporary, and is low capital.
ENVIRONMENTAL COMPLIANCE
Our Faering technology encompasses a proprietary method for removal and conversion of hazardous air pollutants such as methanol and other volatile compounds that must be kept out of the air shed.
Skagen recognized that the commercially available burner systems lacked the emissions performance that would be expected of an environmental leader.
All Faering systems are now deployed with its Generation II combustion system. This is an inhouse design that reduces NOx significantly below the regulated levels.
Skagen units meet or exceed regulatory requirements, guaranteed.
SPACE REQUIREMENTS
Space on site can be a challenge. The evaporator is 65×11 feet. When operated in concentrator mode, that's the extent of the space requirements.
In zero liquid discharge a space allowance is required for the solids waste containers and their removal.